Descripción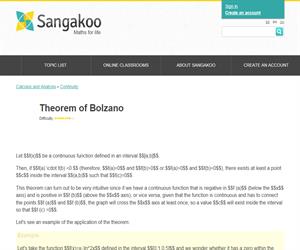 You'll learn the Theorem of Bolzano. You will also be given an interesting example that may help you through the learning process.
At the end of the theorical explanation, you can practice or create 5 exercises to master this subject.
Theorem of Bolzano es un contenido didáctico de Sangakoo, una red social que te ayuda a aprender Matemáticas.