Descripción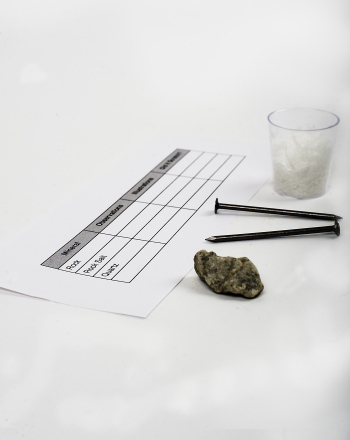 Minerals have many different properties. These properties are used to classify minerals and to help in knowing how minerals can be used. Some of the properties of minerals include hardness, color, shine, and breaking. There are different tests that can be used to determine minerals' properties. One of those tests is a scratch test. This test is used to determine the hardness of a mineral and can be performed by simply using a nail to scratch the surface of a mineral.In this experiment, students will investigate the hardness property of minerals.

It is an educational content by education.com.
By clicking on the title of this resource, you will be redirected to the content. If you want to download the project, you just have to join the website, which now is for FREE.