Descripción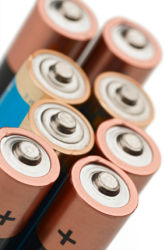 It is a very simple experiment to find out which brand of batteries have the longest life. Also we will discover whether rechargeable batteries provide devices with a longer continuous uptime than regular alkaline batteries.

It is an educational content by education.com.
By clicking on the title of this resource, you will be redirected to the content. If you want to download the project, you just have to join the website, which now is for FREE.