Descripción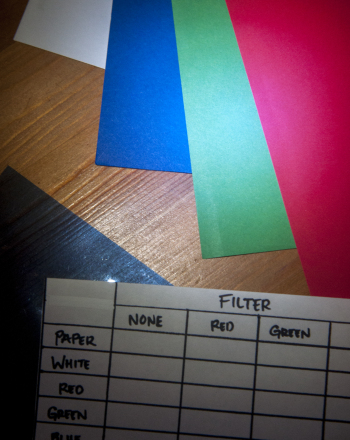 Light is the only source of color. Color pigments (paints, dyes, or inks) show color by absorbing certain parts of the light spectrum and reflecting the parts that remain. Color filters work the same way, absorbing certain wavelengths of color and transmitting the other wavelengths. Investigate why diffeerent papers look red, green, etc. in white light.

It is an educational content by education.com.
By clicking on the title of this resource, you will be redirected to the content. If you want to download the project, you just have to join the website, which now is for FREE.