Descripción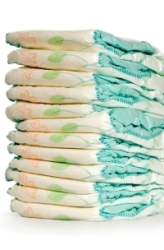 Since their invention in 1950, disposable diapers have provided a convenient alternative to cloth diapers. The polymers absorb liquid while the layered construction pulls the wetness away from the body. In this investigation, different brands of diapers are tested and compared.

It is an educational content by education.com.
By clicking on the title of this resource, you will be redirected to the content. If you want to download the project, you just have to join the website, which now is for FREE.