Descripción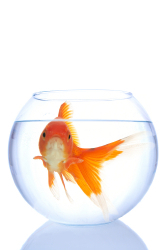 This project evaluates the abilities of goldfish to succeed at a task that requires the retention of learned behavior. The goal is to have the student develop a hypothesis about the ability of goldfish to exhibit long-term memory.

It is an educational content by education.com.
By clicking on the title of this resource, you will be redirected to the content. If you want to download the project, you just have to join the website, which now is for FREE.