Descripción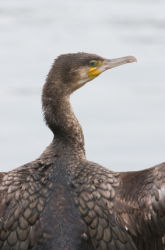 Lean about what makes a bird waterproof (hint – it is not the oil gland), and how oil affects a bird's waterproofing. With more in depth research, the student will learn how else oil affects the bird, internally and externally.

It is an educational content by education.com.
By clicking on the title of this resource, you will be redirected to the content. If you want to download the project, you just have to join the website, which now is for FREE.