Descripción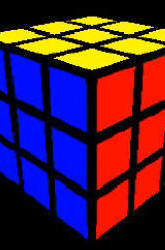 The purpose of this project was to create a 3D Rubik's Cube simulator in C++ and OpenGL. The program should be able to scramble the cube and allow the user to place a valid position and have the computer generate a moves list needed to solve it.

It is an educational content by education.com.
By clicking on the title of this resource, you will be redirected to the content. If you want to download the project, you just have to join the website, which now is for FREE.