Descripción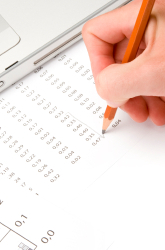 A spreadsheet is a computer platform displaying cells that make up a grid of rows and columns. It's like a paper accounting worksheet with a built in editor, filing system and calculator. Common uses for spreadsheets are financial management and list making. Other applications include maps, artwork and crossword puzzles. This project challenges you to devise a new or improved spreadsheet application.

It is an educational content by education.com.
By clicking on the title of this resource, you will be redirected to the content. If you want to download the project, you just have to join the website, which now is for FREE.