Descripción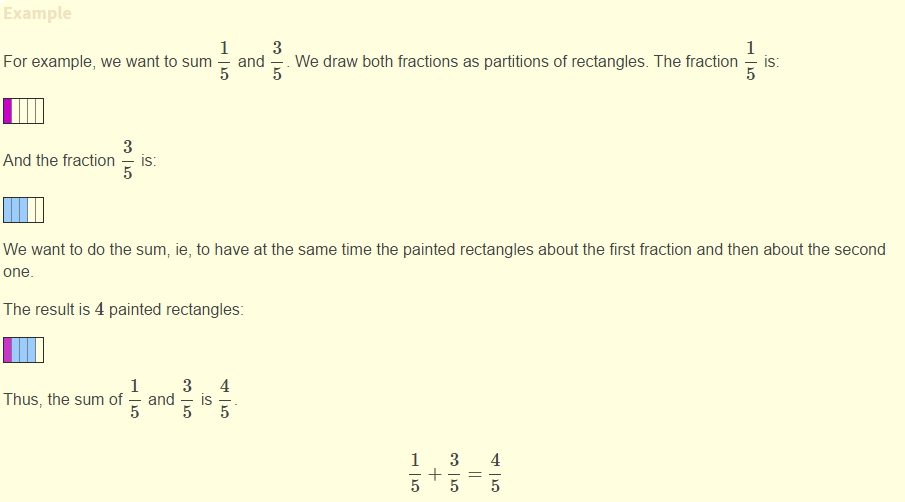 The sum of two fractions with equal denominators is a new fraction with the same denominator and the numerator with the sum of the numerators. To subtract fractions we proceed in the same way: keep the same denominator and subtract the numerators.
Fraction es un contenido didáctico de Sangakoo, una red social que te ayuda a aprender Matemáticas.
Para obtener más recursos educativos consulta el índice y el buscador facetado de Didactalia.