Descripción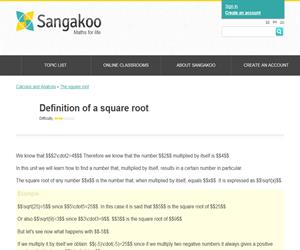 You'll learn the definition of the square root of a positive number, that is to say, you will know how to find a positive number that, multiplied by itself, results in a certain number in particular.
At the end of the theorical explanation, you can practice or create 5 exercises to master this subject.
Square root es un contenido didáctico de Sangakoo, una red social que te ayuda a aprender Matemáticas.