Descripción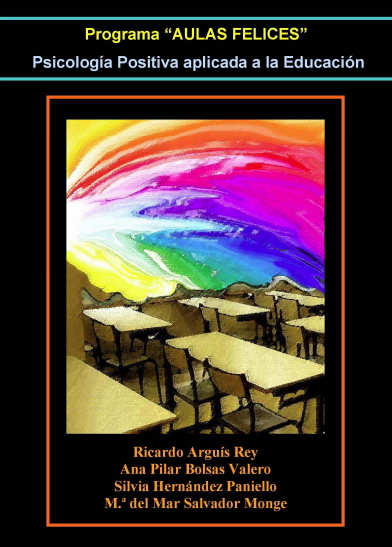 El programa "AULAS FELICES" es un programa educativo basado en la Psicología Positiva y Mindfulness. Está dirigido a alumnos de Infantil, Primaria y Secundaria. Su objetivos son potenciar el desarrollo personal y social del alumnado y promover la felicidad de la comunidad escolar (alumnos, profesores y familias). Propone diversos recursos para trabajar en las áreas y también en tutoría, orientados a potenciar las Competencias Básicas más transversales, así como la Acción Tutorial y la Educación en Valores.
Autores
Autor ricardo arguís rey, mª m., ana pilar bolsas valero, silvia hernández paniello, maría del mar salvador monge
Categorias 6-8 years old, Ethical and Civic Education, Relationships, 14-16 years old, 3-6 years old, Self-awareness, Management of emotions and feelings, 8-10 years old, Orientation and Mentoring, Basic skills, Critical thinking, Spanish, 12-14 years old, 10-12 years old, Book, Empathie, Creative thinking add
Etiquetas add
Fecha de publicación 28 / 02 / 2019
Licencia The original license is kept.